8th World Fudokan Karate Championship 2019
CAMPIONATUL MONDIAL DE KARATE FUDOKAN, editia a 8-a
1st - 3rd november 2019, GLASPALAST SIDELFINGEN (Germany)
8th WORLD FUDOKAN KARATE CHAMPIONSHIP for children's, cadets, juniors, youth, seniors plus veterans, the WORLD FUDOKAN CUP for Children and the 2nd WORLD IKKAIDO CELEBRATIONS will be held on November, 1st to 3rd 2019 in the famous Glaspalast arena in Sindelfingen, Germany.
The 8th World Fudokan Karate Championship is organized by World Fudokan Federation and Fudokan Karate Academy Germany.
Romanian Traditional Karate Team for all the categories will be decided by RTFK Staff after the Final of the National Fudokan Karate Championship for Cadets, Juniors, Youth and Seniors and the Final of the National Traditional Karate Championship for Children.
Official Poster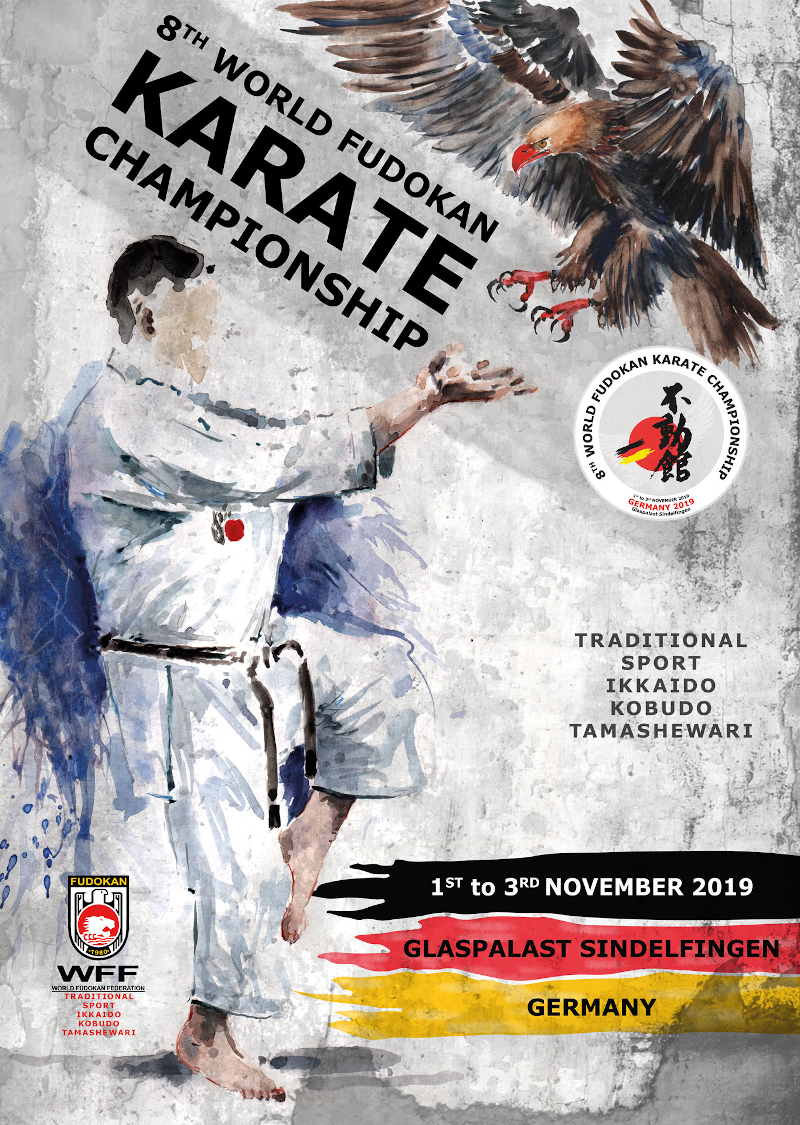 Medals preview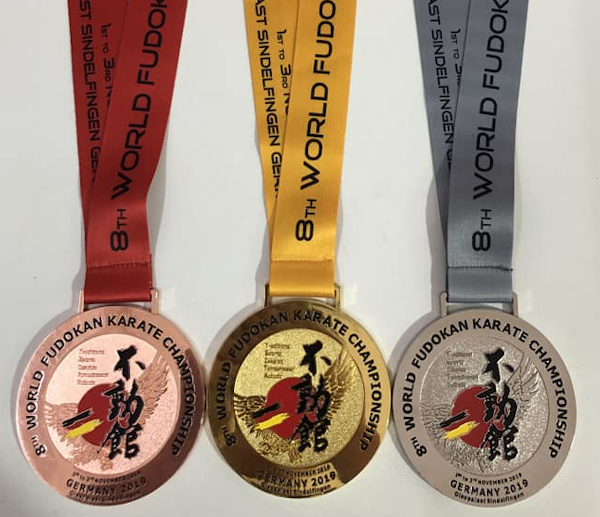 You can find more information about this karate event (invitation, program, registration) on the following official channels:
Save the date!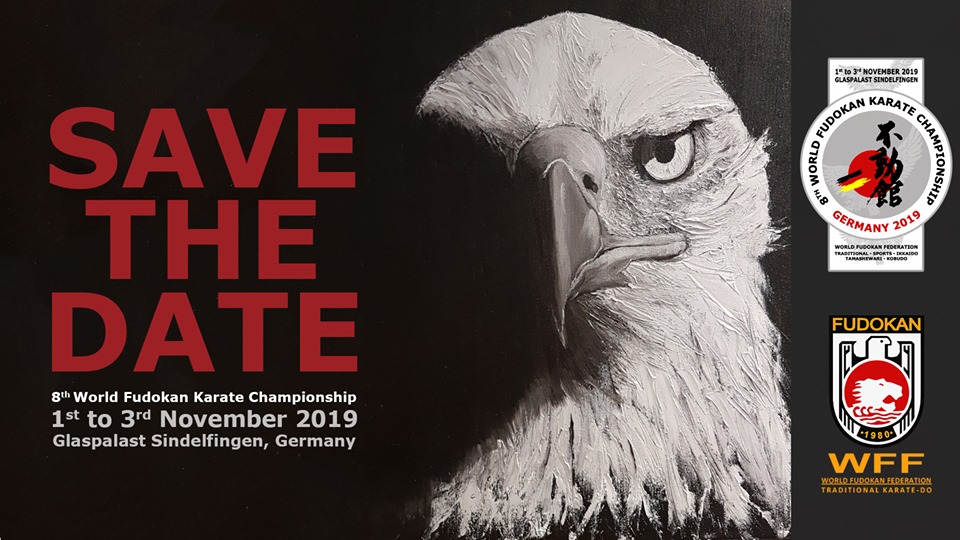 Good luck to all participants and special thoughts to the Romanian Traditional Karate National Team.

Tradition continues!
Ossu!